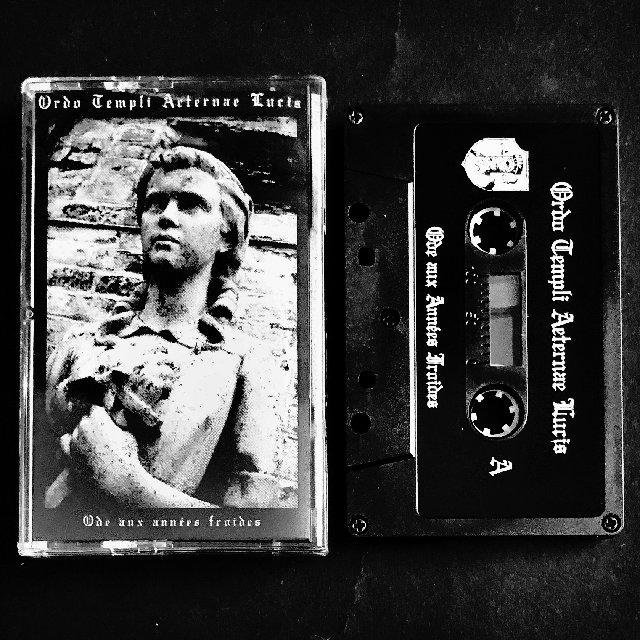 ORDO TEMPLI AETERNAE LUCIS "Odes aux années froides" Pro-MC
A lost forgotten jewel of the macabre French underground rises again from the dirt... Tour de Garde is proud to reissue Ordo Templi Aeternae Lucis debut demo. Originally released back in 2002 as a split cassette with Hayras on the almighty Semen and Blood label from south of France...
Stream: http://youtu.be/wHLR4AbmGWI
Order: http://t-d-g.net/products/ordo-templi-ae...des-pro-mc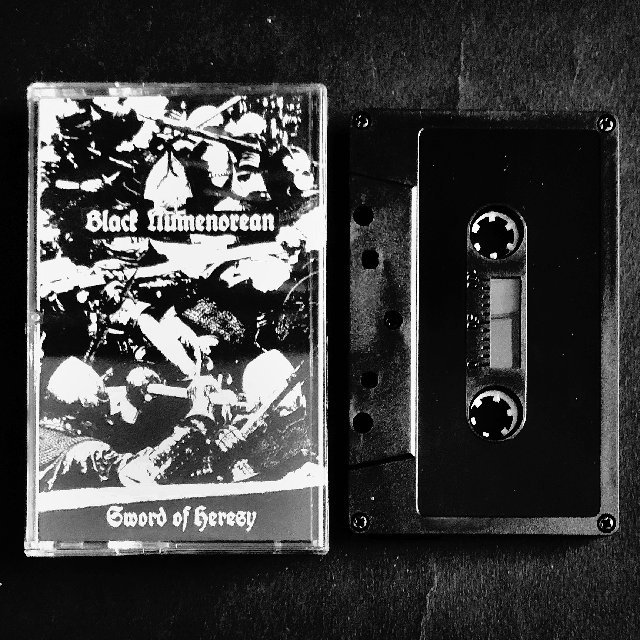 BLACK NUMENOREAN "Sword of Heresy" MC
Hammering warhymns of medieval fury, Black Numenorean spew their debut demo entitled "Sword of Heresy". The clouds turn black as lightnings of courage hit shields waiting in silence on the battlefield. "Sword of Heresy" present hymns of hateful glory crafted for who are ready to engage combat against the feeble followers of scriptural beliefs.
Stream: https://youtu.be/ne3OgoEUuos
Order: http://t-d-g.net/products/black-numenore...-herecy-mc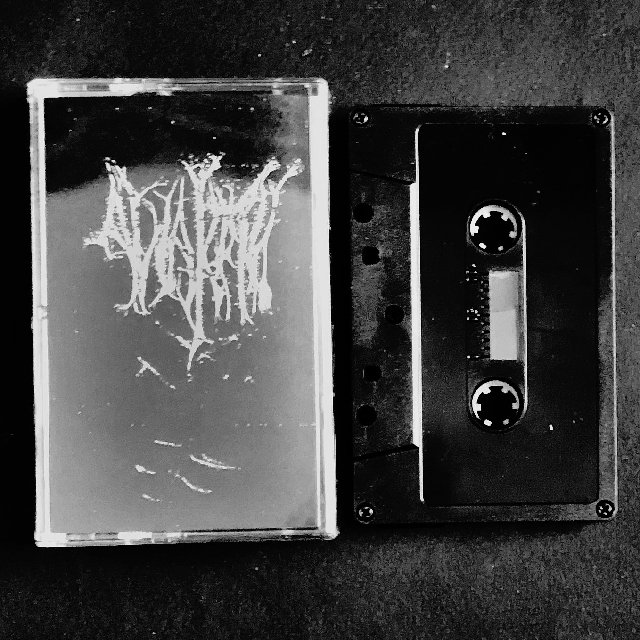 AWAKETH "Demo MMXX" MC
First demo tape of this entity recorded in the deep woods of Galiza. Raw black metal in its purest integrity, just old essence and madness, inspired by the nineties nordic tradition and the teutonic fury of Moonblood or Katharsis. Originally self released by the band an now reissued under the shield of Tour de garde.
Stream: http://awaketh.bandcamp.com/
Order: http://t-d-g.net/products/awaketh-demo-mmxx-mc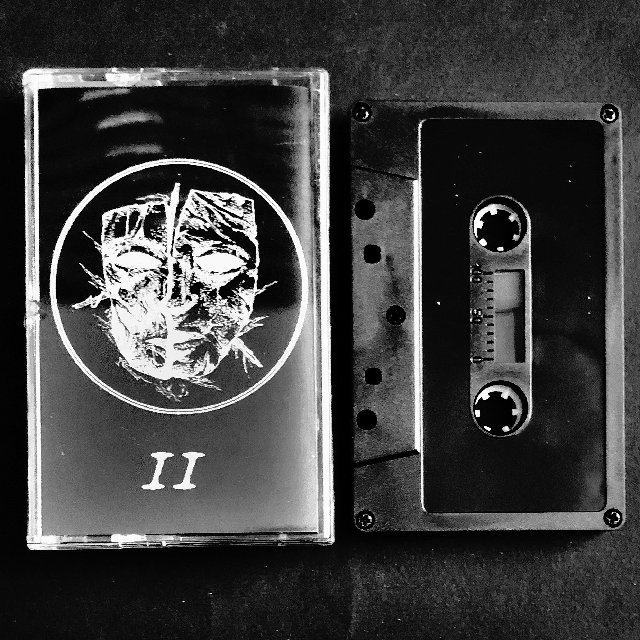 MASKS OF CANAAN "II" MC
Masks Of Canaan's second demo drap the world under its faceless energy of ritualistic mythical minimalism. Six peculiar hymns sailing the groaning aura of body trapped souls crawling into afterlife. This second Masks of Canaan opus may be a portal to dimensions unknown to those who are ready to abandoned themselves into nothingness.
Stream: http://youtu.be/qJip7GzltGo
Order: http://t-d-g.net/products/masks-of-canann-ii-mc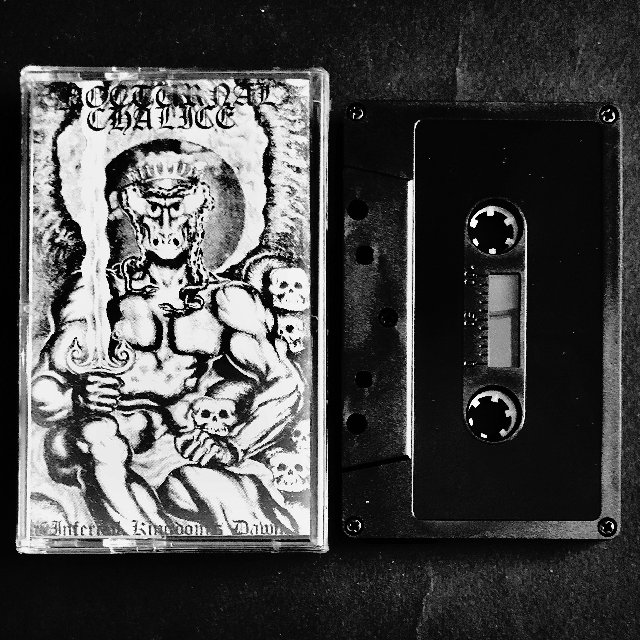 NOCTURNAL CHALICE "Infernal Kingdom's Dawn" MC
Nocturnal Chalice are striking once more in the truest black metal tradition. Grim and misanthropic cold hearted black metal well crafted by these Scottish hatemongers. This fourth demo is a hostile monument against the modern world!
Order: http://t-d-g.net/products/nocturnal-chal...ms-dawn-mc
Coming sooner or later under the Tour de Garde banner:
ÆREKÆR​ "MMXVII" ​12"LP
BLOOD VICTORY "Shadows of War" 12"LP
BRÅND​ "Urkraft" 12"LP​
DEPARTURE CHANDELIER "Antichrist Rise to Power" Pro-MC
DE UNBRA ORDO INFERNALIS "De Umbra Ordo Infernalis" MC
DROWNING THE LIGHT "The Patron Saint of Filth and Mold" MC
FORGOTTEN KINGDOMS "A Kingdom in Ruin" 12"LP
IFERNACH "The Green Enchanted Forest of the Druid Wizard" Pro-MC
IFERNACH / INVUNCHE "Split" 12"LP
OLD TOWER "The Last Eidolon" Pro-MC
ORODRUIN / UNGOLIANTH "Split" 7"EP
PAGAN HELLFIRE "Chant of Forgotten Times" Double CD
PÂLEMORT "Pâlemort" 12"LP
THESYRE "Shift" CD
Some articles have been added to our store. The distribution is slowly coming back to the webstore as the inventory is being rebuilt. In the meantime you can browse more articles at Discogs, check the Tour de Garde Discogs store here: http://www.discogs.com/seller/Tour-de-Garde/profile