---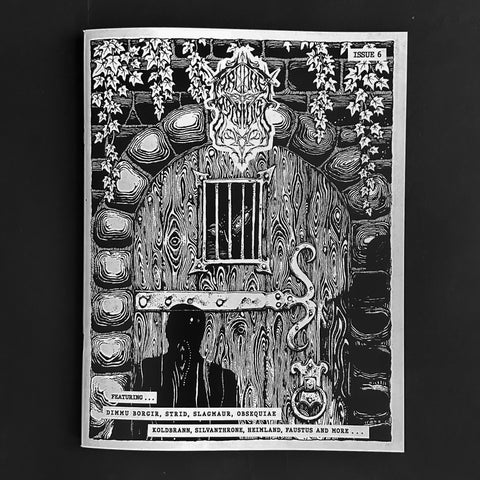 ARCANE ARCHIVIST Issue 6
Tour de Garde
---
A new issue of Arcane Archivist devoted to the second wave era of 90s black metal featuring interviews with bands like Dimmu Borgir, Strid, Slagmaur, Obsequiae, Slagmaur and more. 60 pages of mystical dark art and vitriolic text from the depths of the redwood forest.
IMPORTANT NOTICE FOR CANADIANS:
This item can be shipped out using letter mail service of Canada Post (no tracking) within Canada for $6.50 CAD. Please mention it in the comment section when ordering and a partial refund will be sent to you.