---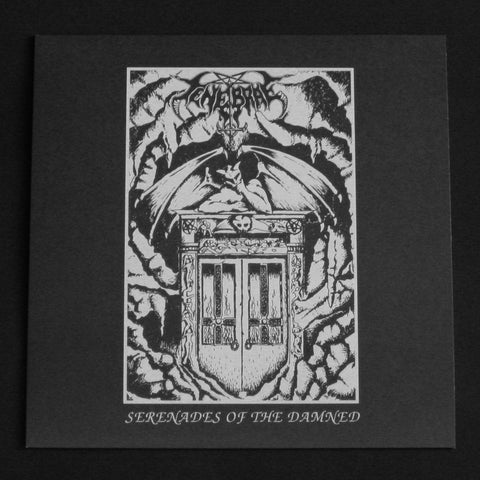 TENEBRAE "Serenades of the Damned" 12"LP
Tour de Garde
---
A piece of Quebec black metal history is finally seeing the light again for the first time since its original release back in the mid-nineties. Tenebrae's "Serenades of the Damned" demo is the first Quebec black metal recording ever, to be released and distributed as a proper demo cassette. This emblematic demo of a forgotten era of Quebec black metal features Myrkhaal on vocals, a prominent persona in the development of the Quebec black metal scene, who later formed Frozen Shadows and created Sepulchral Productions.
Originally recorded by the legendary Alexis Gagnon, who was one of the most important tape traders of the Quebec scene back in those days.  This new vinyl edition has been ripped from an original demo and remastered by Phil Kusabs of VK Sound. The layout was created following the spirit of the original demo cassette by Moribond of Forteresse, and comes with an 11" x 17" poster featuring an unpublished picture of Myrkhaal from 1995.
Sound-wise, "Serenades of the Damned" still stands out to this day, with its unique compositions and its distinct synthesizer sound. A very well-crafted and archaic recording that is so unique, that it's hard to compare it to anything. Now is your chance to own a noble version of this forgotten masterpiece of the Quebec black metal underground.